Units of Srjan
Research & Documentation
For some time now there has been a felt need for an authorised version of the history of Odissi dance tradition-luminaries, teaching methods, diverse styles, costumery, music-and many others facets. Ongoing research at Srjan is intended to fulfill this need and provide a fully authenticated and research-backed account of the above to be able to put at rest various speculative versions on he history and practice of classical Odissi dance.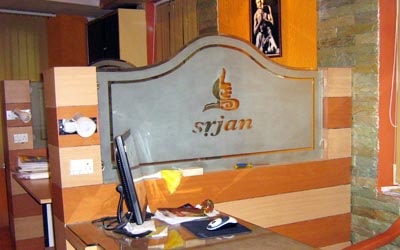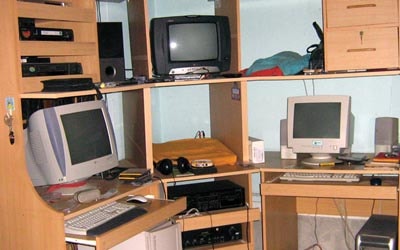 Srjan's existing documentation will include first person accounts of a gallery of senior dancers, theatre artistes and eminent exponents who have been involved with various aspects of Odissi dance spanning a period of six decades and more. Further, our existing archival material can provide a rich source of information and viewpoints for any serious researcher on the subject of Odissi dance and music.
To broaden a student's cultural perspective we at Srjan have access to knowledge about the other classical dances of India – Kathak, Bharat Natyam, Kuchipudi, Mohiniattam and folk dances. We are constantly upgrading our already rich archival collection; we have frequent viewings of relevant footage for those students and enthusiasts who are interested. Such material is available at Srjan premises at Bhubaneswar & Kolkata on request.
Video Library
Over the years Srjan staffers have collected a large body of dance and related video footage which is now available in DVD and VCD format which can be purchased from Srjan, Bhubaneswar. This video library includes three DVDs and two documentary films on Guru Kelucharan Mohapatra. Other accessible materials in the video library include lec-dem presentations and video footage on dance training.
Audio Library
Srjan Audio library consists of valuable recordings of the musical compositions for numerous dance items choreographed by Guru Kelucharan Mohapatra and subsequently by Ratikant Mohapatra and this material is also available to our students on request. We also have a substantial collection of Odissi songs (Chhanda, Champu, Janana, Bhajan etc.) and recorded folk music from various corners of Orissa.
Book Library
For two decades Srjan has been collecting books on Odissi and other classical forms and a large assortment of journals, periodicals, printed souvenir, photographs, reviews of important dance events of the past and present, etc. Our book library covers subjects ranging from Odissi dance and the Jagannath Culture to the tradition of Orissa theatre, history, mythology, costume & jewellery, classical dances and music, biography, Natyashastra, Tantra puranic texts and others in three languages. We constantly add to this collection of 800 books.
Units of Srjan